Client
Häagen Dazs
Tasks
Creative Concept
Art Direction
Design
The Fruit of Love —
When an exotic fruit sorbet, natural and refreshing, meets a rich ice cream, a love story begins. New Smoothie by Häagen Dazs, a delicious blend that perfectly balances pleasure and health.
We were commissioned to launch this brand new product in the domestic market, and we managed to spread the gossip all over the place, across different media, with a lot of humor.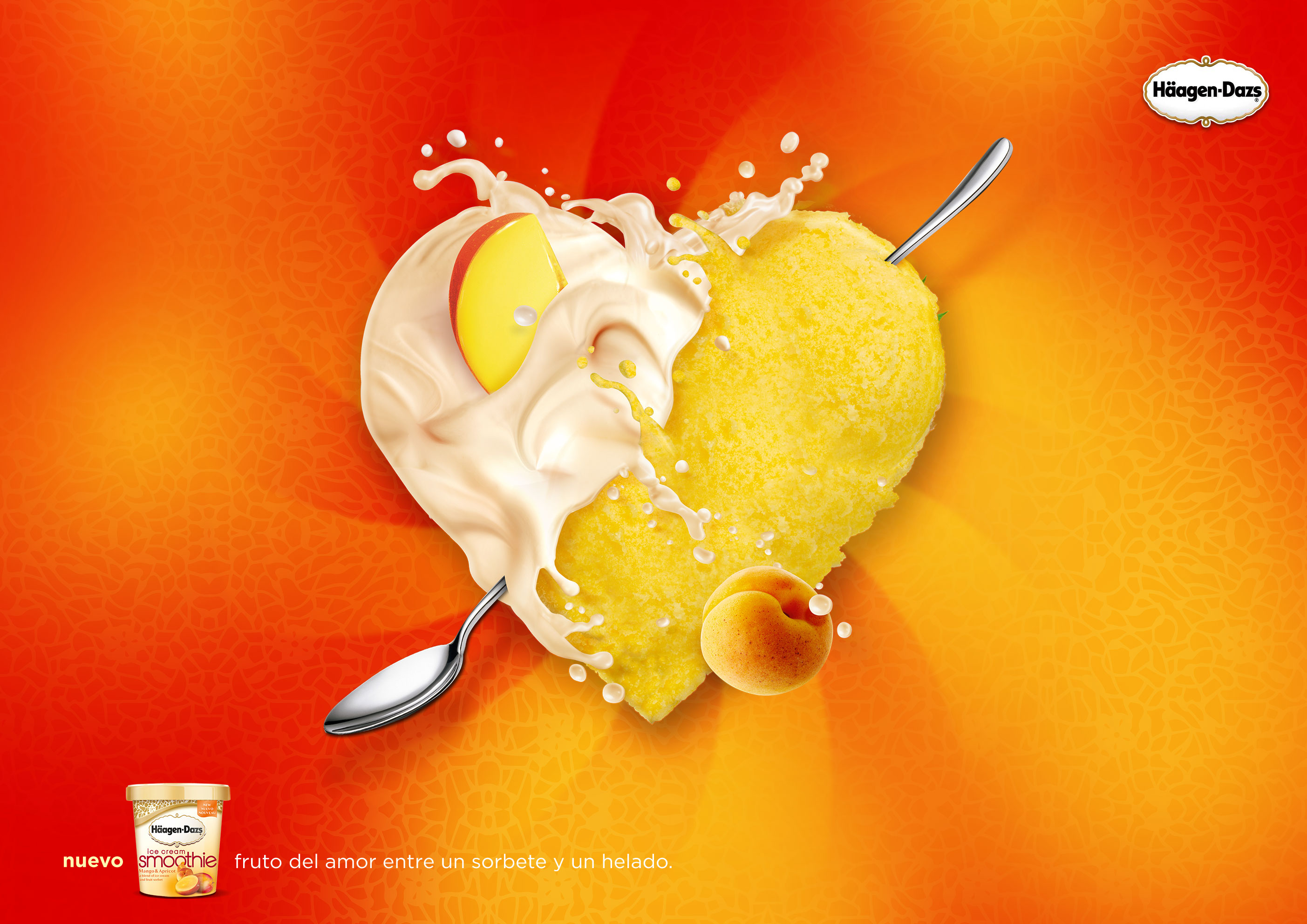 Maratón Smoothie — Smoothie Marathon
A curious marathon, where gals and guys left from either end of main avenue Castellana to meet in the center. Competitors not only have to be fastest, but also find their partner with the same number at the finish line.
Las Cucharas del Amor — Love Spoons
We brought back a classic cover by Karina to turn viral, offering brand followers a chance to watch the vid in scoop. They could also share it with their friends in social media, together with a personal message.
El Fruto del Amor — The Fruit of Love
A stand-up guy leaves his hometown to work in Tokyo, where a kooky girl will make him loose his head... and the plane back. Hugo and Keiko are the main actors in this modern soap opera, a podcast about a contemporary love story that continues on social media.